Article
:
"Ahn Jae Hyun asked for a divorce after he got cast on his drama...felt abandoned"
Source
: SPOTV News
Goo Hye Sun
has recounted the details that led to
Ahn Jae Hyun
asking for a divorce.
Women's DongA
(W DongA) released an exclusive interview with the actress on the 26th where she candidly shared details about her happy marriage to Ahn Jae Hyun and the subsequent divorce.
In August, Goo Hye Sun revealed on her Instagram that her three year marriage with Ahn Jae Hyun was on the verge of collapse drawing a lot of attention from the public.
Goo Hye Sun discussed her parents' reaction to the divorce news and said, "
my parents said that they thought they would die after the news made headlines. I'm not the type to get angry usually, but I became very aggressive. I was not acting like myself, so my family was shocked and worried. I was in the hospital for a month and received therapy. My heart is calmer now."
When asked about her marriage to Ahn Jae Hyun and what led to the divorce, she stated,
"My parents opposed my marriage to Ahn Jae Hyun. My mother wanted me to keep acting, to travel and live more freely. When we met with Ahn Jae Hyun's parents after he asked for divorce they said "won't you take some time and see if you can resolve your issues?" Because of that, I pushed ahead with the marriage. He didn't want to stay married anymore at the time but I wanted to be responsible and keep my marriage."
Goo Hye Sun also confessed that it was her choice in the end to break the marriage. She stated,
"I came to think, what could I have done wrong? Where did I go wrong? It's not like we had many bad days. There was nothing to fight about as we didn't do things that would irritate one another. After he was was cast as the main character of the drama, his behavior changed. He would leave home early in the morning and not come home until late in the evening saying he had to work out. In June, he bought an officetel saying he needed to concentrate and rehearse. He said he wanted to live freely. There are times I didn't hear from him for a month."
"After we got married I didn't work much. Since my husband had a lot of work to do someone had to do the housework. While my husband was growing his career, I was at home alone. I felt abandoned. When we first met, I was a senior in the industry and he respected me. But once I became a housewife it was like I lost one of my legs. He neglected me and abandoned me."
Goo Hye Sun also reflected on her SNS revelations about her marriage and said,
"It's been over 15 years since my debut but I've never been angry at any vicious comments or taunts directed at me. I laughed it away because I thought I had too much to lose. But this time, I lost it. How can I be happy when he was asking to divorce? It's not like he was someone I was just dating. I was being abandoned by my family. Even though he and I are on the same management agency, I had no other way to make my position known because the company unilaterally stood on one person's side."
She added,
"There are some areas of misunderstanding and injustice that I hope will come to light someday. I'm sure he feels there are parts that are unfair too."
Finally when asked how she would respond to the divorce suit, she said,
"I have to divorce. I don't think I'll ever see him again. I can't accept the fact that he discussed with the company about my personal life."
In the meantime, Ahn Jae Hyun filed a divorce suit with the Seoul Family Court in September and Goo Hye Sun's side also plans to file a counterclaim.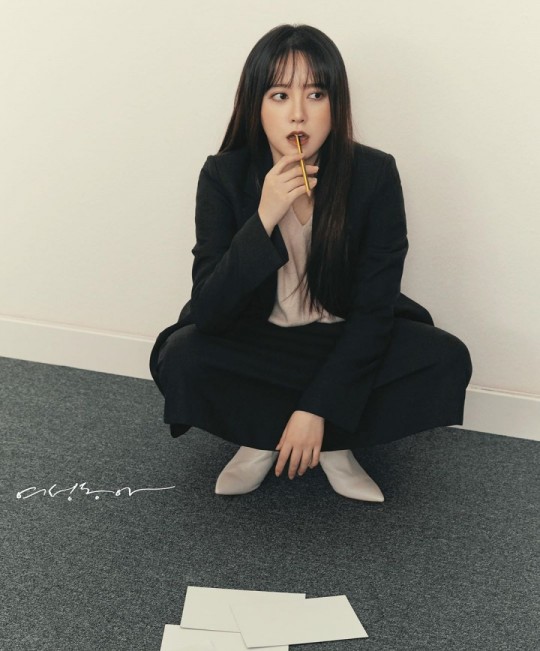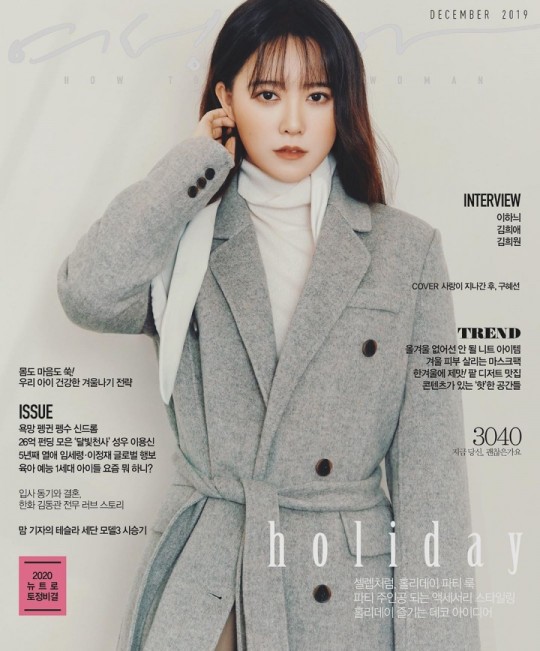 [+7,600, -2,980] That's terrible.
[+4,600, -1,228] Can't you just have a quiet divorce and end it?
[+2,644, -159] You don't have to tell the story. I don't think you're lacking but you broke up because there's something wrong with the relationship. Don't hurt yourself just to provide news stories about your divorce. I've been rooting for you from afar but I'm worried about your health. Please don't make your wound any worse.
[+3,094, -835] You got divorced because there was wrong from both sides. Let it go cleanly and move on.
[+1,531, -149] I think anyone would feel abandoned if someone who was family did that. I don't think you're a bad person but please be more calm in the future because of your image as an actress. I'll be rooting for you and will wait for the day you come back as the cool and proud actress Goo Hye Sun.
[+2,104, -784] What the..what is she doing?
[+1,294, -143] We understand now...I hope you're able to forget and move on.
[+1,430, -332] I figured she'd do this since Ahn Jae Hyun made his first official public appearance today ㅋㅋㅋ ㅋㅋㅋ ㅋㅋㅋ ㅋㅋㅋ ㅋㅋㅋ ㅋㅋㅋ
[+206, -6] You should focus on your happiness now too.
[+206, -49] That's enough. Let's stop now.